How to Find a Plague Zone Map
Players should first reach HQ Lv.10 to unlock Plague Zone
After entering the Plague Zone event page, players need to tap the 'Search Plague Zones' button to find the most suitable Plague Zone map for you.
The higher the map level, the better rewards you will get.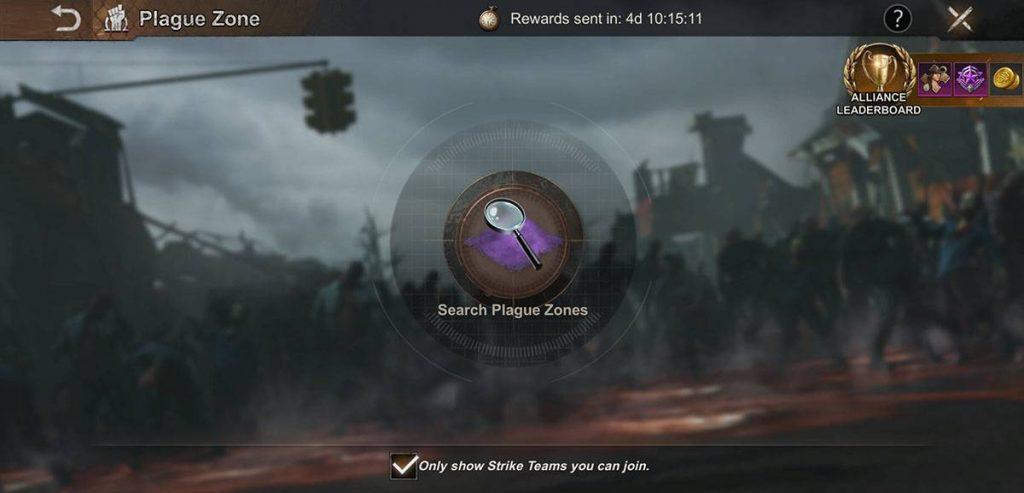 How to Build a Strike Team
Players who participate for the first time need to start with a Lv.1 Plague Zone map, and gradually unlock the higher level Plague Zones.
Players need to set up or join the Strike Team to work with teammates or cooperate with other teams to complete the challenge.
Players can invite their allies to join their teams, and the Plague Zone level restriction (Players need to gradually unlock the higher level Plague Zones) does not apply to the invited teammates.
After searching for a specific Plague Zone map, the player can click on any monster in the Plague Zone to display the information page of the map.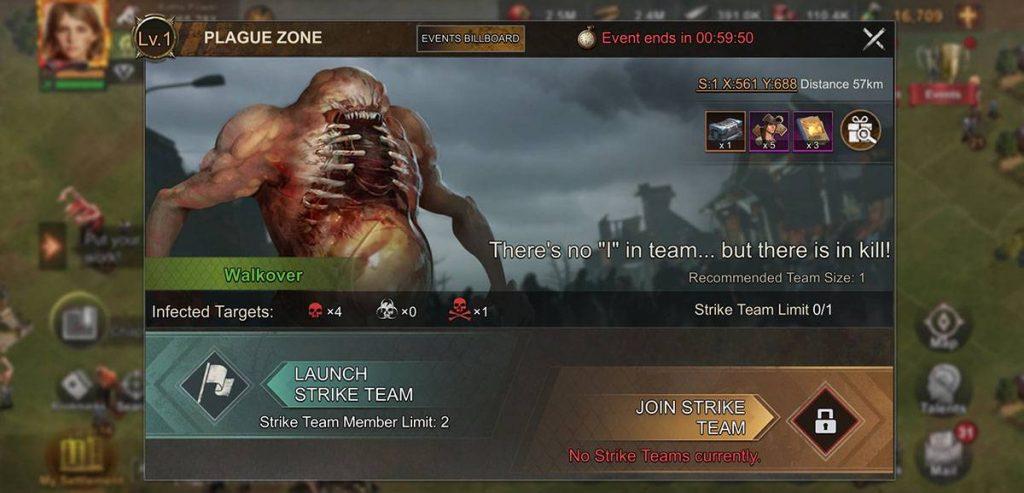 This will show information such as the max number of strike teams allowed in this map, the upper limit of members in each team, and more.
Once the Plague Zone challenge has started, all participants are required to clear all the zombies within a limited time (mostly 30 minutes)
How to Get Plague Zone Rewards
Players can receive rewards in the following situations:
1. Players will be rewarded each time they send troops to kill a Zone Mob or deal damage to the Menace or the Matriarch.
In the same Plague Zone map, each player will receive the same reward for each successful attack or challenge.
2. Participants will be rewarded for completing the Plague Zone within the required time;
3. According to each player's performance in the Plague Zone on that day, the system will send out Rating rewards at UTC+0 the next day.
4. Players will receive weekly ranking awards based on their alliance's performance in the Plague Zone event.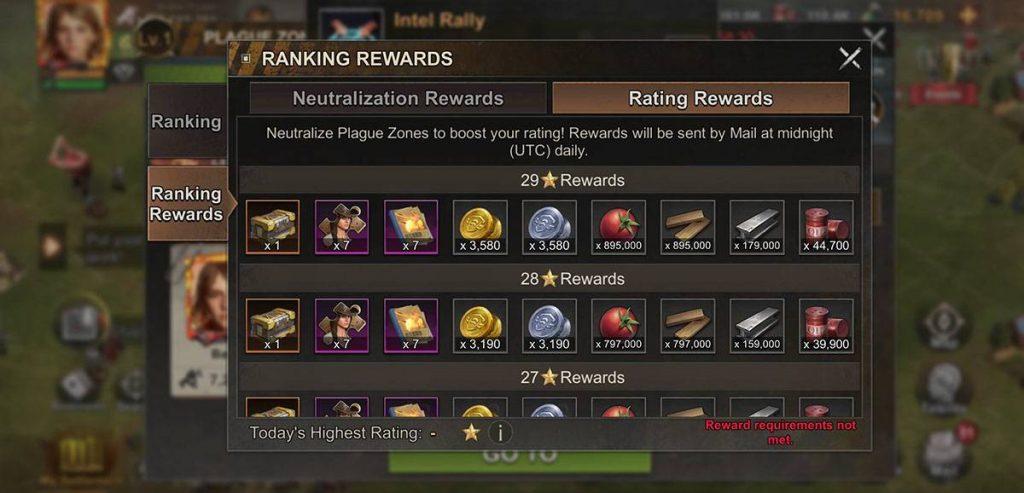 Note:
1. If there is more than one team participating in a specific Plague Zone map, only the Top X team (Please view the detailed requirement for each map) will get the rewards for completing the map.
2. As the Level of the map increases, it's easier for players to find maps that allow more slots on each team and more teams on the map.
3. The maximum number on a team can reach as high as 20. The more members on a team, the stronger the buffs given to every member.
Don't forget to share this guide to your allies if you find it useful!
Hope you will enjoy the Plague Zone
Article Origin: State of Survival Discord